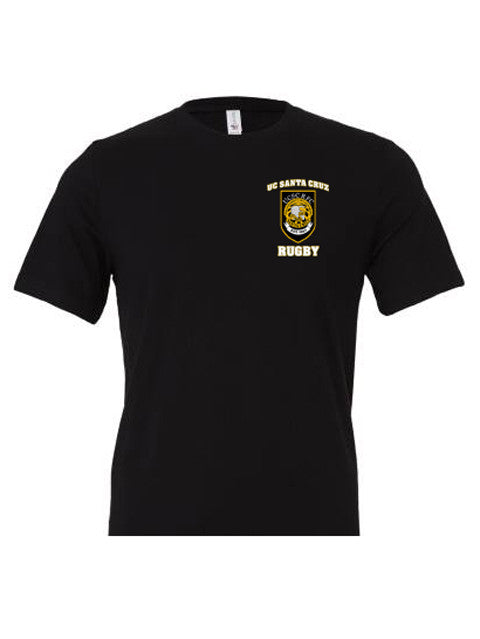 UC Santa Cruz RFC Crest Rugby Shirt
At UC Santa Cruz, Rugby occupies a special place.  A university that celebrates being different from the norm, Rugby was the very first sport on campus.  Since 1966, UCSC Rugby has always been both a competitive and social club.  Your purchase of UCSC gear helps to support a program that offers something different and positive in college sports.
The UC Santa Cruz Rugby Shield Tee is a Next Level Tri Blend made from Preshrunk 50% polyester/25% cotton/25% rayon jersey, for wearability and softness.
A signature blended style from Next Level, this super-soft crew is instantly loved by all who wear it. 
Colors: Navy & Black